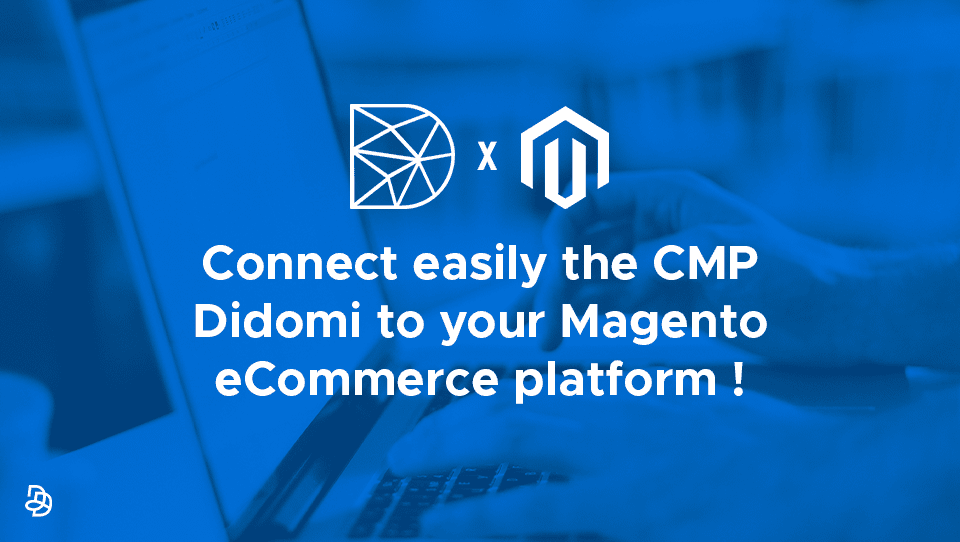 Agence Dn'D, in collaboration with Didomi, is proud to announce the release of the « Didomi Consent Management for Magento » extension !
Didomi x Dn'D : a partnership that lasts !
Officially partners since December 2020, Agence Dn'D and Didomi work hand in hand offering e-merchants qualitative integrations, in order to ensure the management of their users consents through the Didomi CMP.
In the continuity of this partnership, Agence Dn'D has accompanied Didomi in the creation of its official integration with Magento, in the form of a new extension available on the Magento Marketplace as well as on Github.
In collaboration with Didomi's teams, Dn'D realized the conception, the developments and the publishing, while guaranteeing a follow-up of the maintenance of this new product, in order to ensure its compatibility with the future versions of Magento.
Integrate Didomi CMP quickly and easily to Magento !
Free and available in Plug and Play, the « Didomi Consent Management for Magento » extension allows you to integrate the Didomi CMP on your Magento platform quickly and easily, without any additional code.
After the extension installation, the configuration of the Didomi integration code in the tool is sufficient in order to activate the collection of user consents from the Didomi solution.
By extending its Marketplace strategy with this extension, Didomi has taken a further step towards Magento platform users, allowing them to integrate the solution efficiently and at a lower cost.
Focus on this new extension features
The « Didomi Consent Management for Magento » extension has the following features :
Integration of the consent choice pop-in according to the configuration set up within your Didomi console,
Adding the consent management link in the website footer,
You can manage if you want to track or not users via the native Google Analytics integration of Magento, according to the status of their consent to these purposes.
Note that the extension features are compatible with the native multi-site management of Magento.
Here are some screenshots of the extension :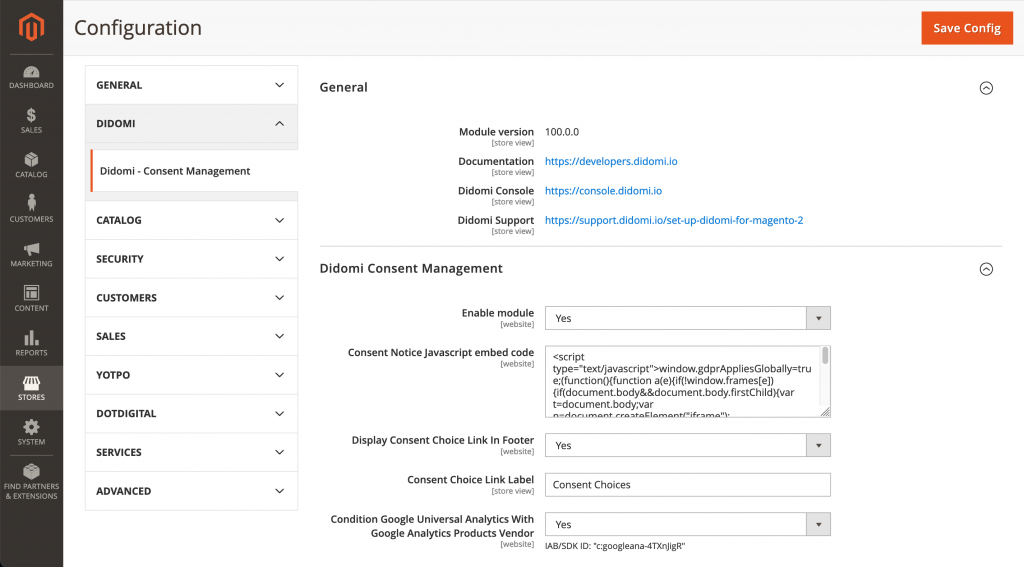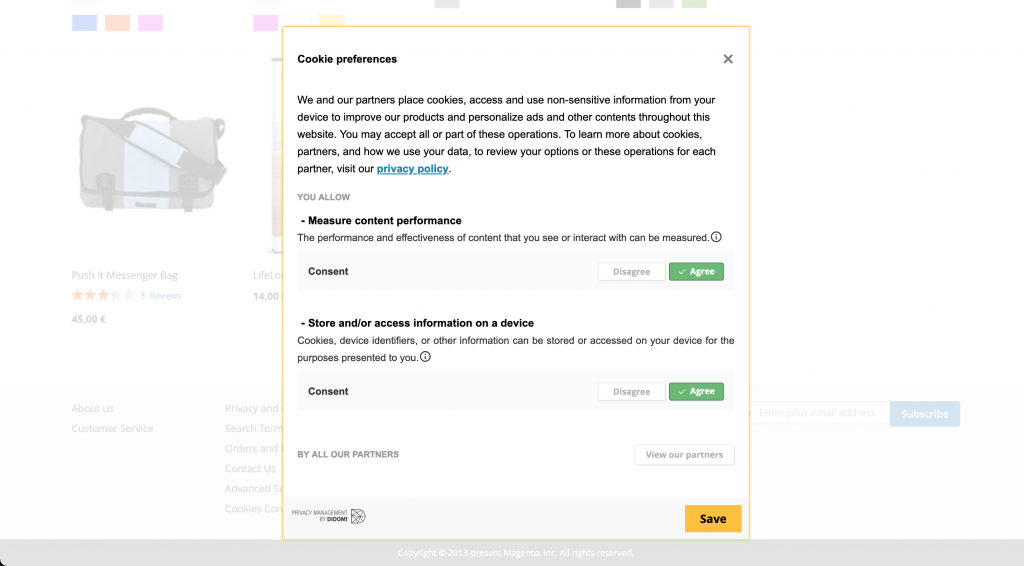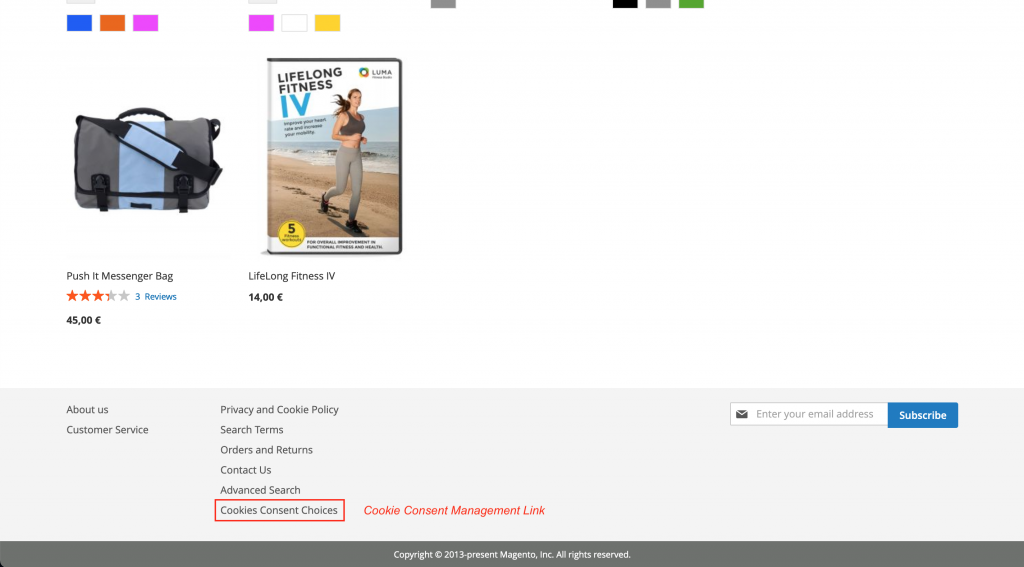 source : Magento Marketplace
To go further :
—
In case of specific needs, it is also possible to use Didomi's JavaScript APIs added automatically to your platform thanks to the extension, in order to condition your possible personalized cookies according to your own criteria.
Would you like to know more about the technical integrations and possibilities offered by Didomi ? Feel free to visit the solution website to obtain more detailed explanations about all these elements : developer documentation.
Interested in « Didomi Consent Management for Magento » ? :
—
Feel free to consult the links below to get additional resources about the extension :
A project ?
Our agency is specialized in the design, maintenance and development of Magento platforms for over 15 years. Officially partner of the Didomi solution, we would be delighted to bring you our expert advice to make your eCommerce platform compliant with GDPR standards. Feel free to contact us !